Welcome to Animal Hospital of Pataskala

Your Veterinarian in Pataskala, OH

Call us at 740-927-0196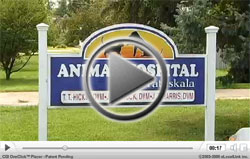 If you live in Pataskala or the surrounding area, then you have picked the perfect place to find a veterinarian. Animal Hospital of Pataskala is dedicated to providing high quality care for your canine and feline members of the family. Your pet's health and well being is very important to us and we will take every step to give your pet the best possible care.

Animal Hospital of Pataskala is a full service animal hospital providing wellness visits, surgery, dental cleanings, radiography, and ultrasound.

Dr. Tammy Hickin, Dr. Justin Harris, and Dr. Joseph Crock are experienced in all types of conditions and treatments which will ensure your valued pet receives the best care possible. Our pet wellness recommendation includes annual check-ups, senior check-ups, vaccinations, annual parasite examination, and routine services such as spay and neuter surgeries. Routine care will help your pet to live a long and healthy life.

As a patient of the Animal Hospital of Pataskala, you will have 24/7 access to your pet's vaccine and medical records online. You may request prescription refills online and schedule appointments from the convenience of your home. Visit the "Pet Portal" link to start taking advantage of these benefits today.

If you are new to our veterinary hospital, we invite you to visit our "New Patient Center." You can learn more about what to expect during your first visit and explore the payment options we offer.

We have a number of resources for you to learn about how to take better care of your pets. Browse around and look at our articles and pet videos. The best veterinary care for animals is ongoing nutrition and problem prevention. If you want to ask a question call 740-927-0196 or email us and we'll promptly get back to you during business hours. Our Pataskala veterinarian office is very easy to find. Click here for directions.

At Animal Hospital of Pataskala, we treat your pets like the valued family members they are.



Dr. Tammy Hickin, Dr. Justin Harris, and Dr. Joseph Crock
Animal Hospital of Pataskala
65 S. Main Street
Pataskala, OH 43062


---